Grammar Byte: Meet the Noun Family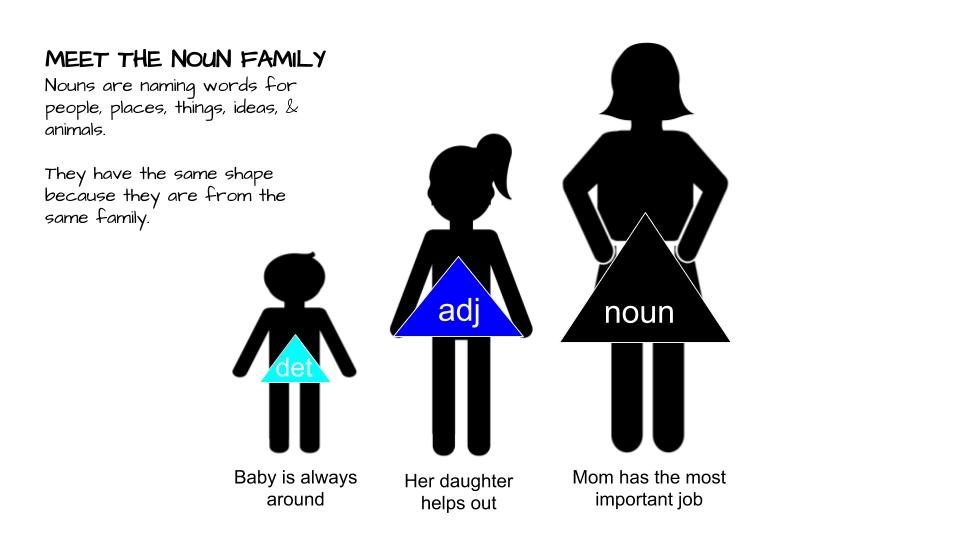 NOUNS
Nouns are naming words for people, places, things, ideas, and animals.
PRONOUNS
Words that can be used to replace a noun. ex. you, it, that, we, there
ADJECTIVES
Words that describe or modify the quality of nouns. ex. red shoes, nice person, big house
DETERMINERS
Words that express information about a noun, such as definiteness, proximity, relationship and quantity. ex. the dog, this shoe, my house.
ARTICLES
The words a, an, and the are called articles and are a type of determiner. They are the most common words in the English language.